Choir Director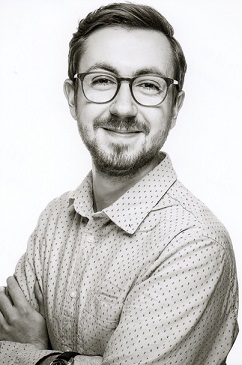 Our choir director is Felix Starzonek
Felix Starzonek, born 1998, started singing at the age of seven. After some time in a youth choir he passed several different ensembles within the Choi Academy Dortmund, till the youth concert choir. After his final school exam he started studying music at the University in Detmold, where he received essential inputs for his career from Prof. Bernd Englbrecht (piano and improvisation) and Prof. Anne Kohler (choir direction). In the meantime he directed different ensembles within the Choir Academy in Dortmund.
After his bachelor degree he is studying since October 2020 choir direction at the University for Music and Theater in Munich in the class of Prof. Andreas Herrmann.
Besides the work with singers and choirs he also enjoys creating arrangements and compositions. The musical "Privacy" which was co-authored by Felix had its premiere with the youth concert choir of the Choir Academy Dortmund.
---